President Trump is getting ready to go to court today in New York for made up crimes by radical anti-American criminals in the justice and court systems. 
Today's case is made up.  The top witness is a proven liar who lied in this case.  The Judge is a radical lunatic and it's backed by a Soros-backed New York AG who is totally disgusting in every way.
This is the Biden crime family in action.
President Trump's message says it all: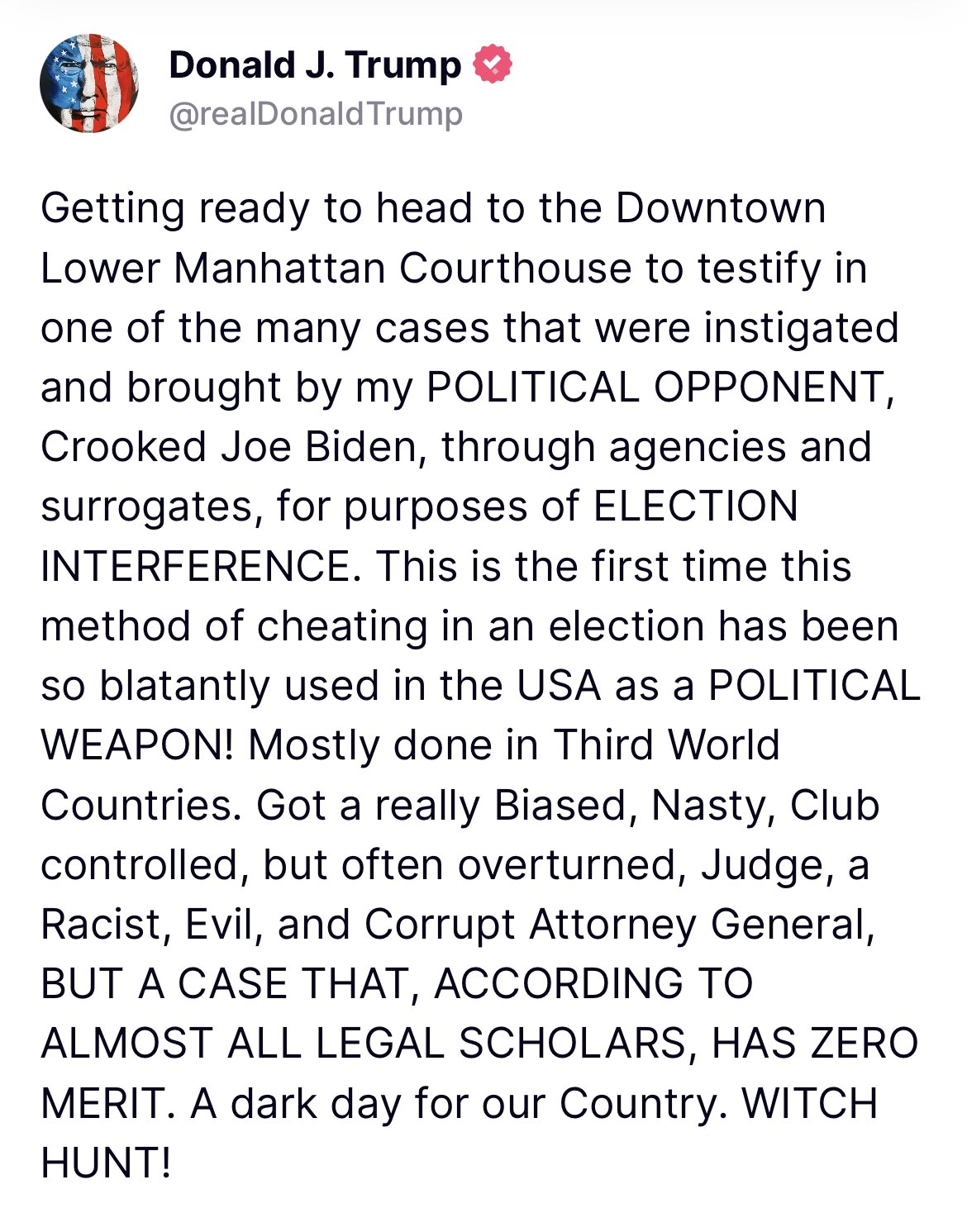 "…This is the first time this method of cheating in an election has been so blatantly used in the USA as a POLITICAL WEAPON! Mostly done in Third World Countries." pic.twitter.com/vnwp2DvlSF

— Liz Harrington (@realLizUSA) November 6, 2023